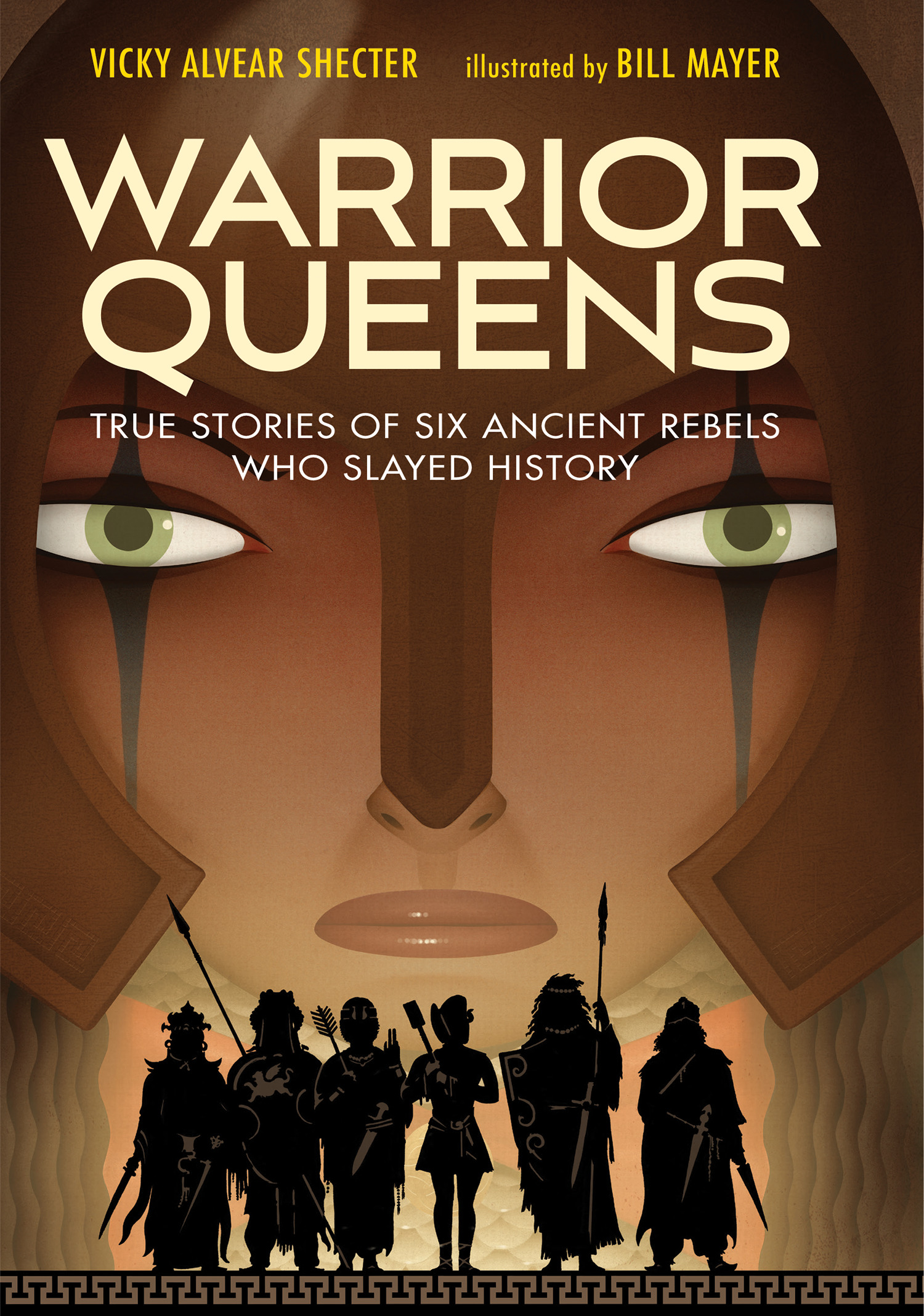 Publisher's Weekly listed my latest nonfiction–Warrior Queens–in its Fall 2019 Children's Sneak Preview issue, so it seemed the right time to show you the cover.
TA-DA!
Warrior Queens, true stories of six ancient queens who took up arms against invaders and enemies, has been a labor of love long in the making. Thank you Boyds Mills Press for believing in it!
The brilliant Bill Mayer illustrated the book and I have been just BLOWN AWAY by his work. Check out one of the interior spreads!
Look at how fearlessly Queen Amanirenas of Nubia pushes back against Roman invaders (and during the time of Augustus too!).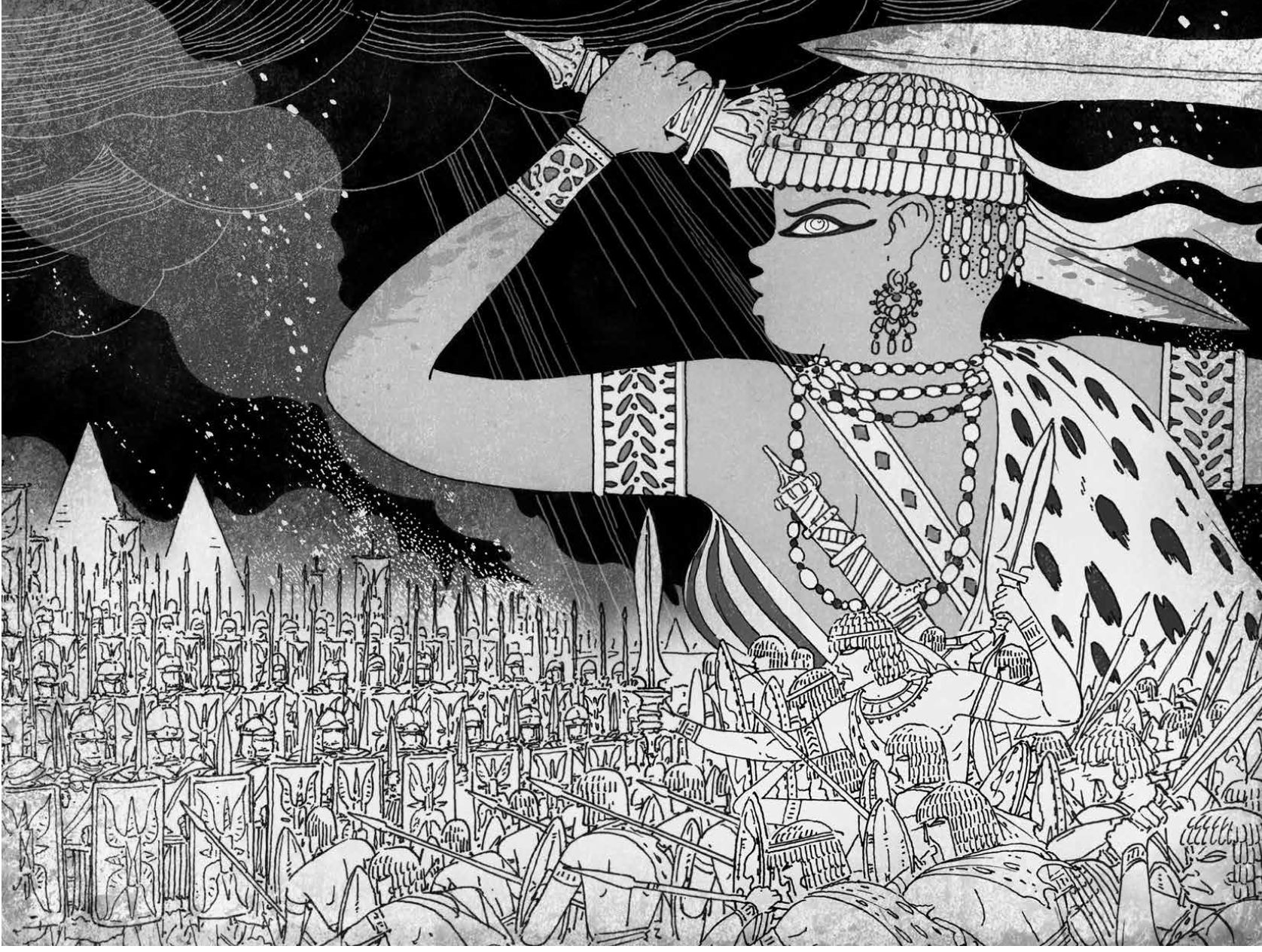 Seriously, I think Amanirenas might be my favorite (shhhh, don't tell the others), if for no other reason than few have ever heard of her, but mostly because she tangled with the most powerful emperor on the planet and won. (You'll have to read the book to find out how.) She was powerful and amazing, as were all the other ancient queens featured in the book, including Hatshepsut, Artemisia, The Trung Sisters, Boudicca, and Zenobia.
This is an upper middle-grade, young YA (i.e., best for middle-school) book.
Support the study of fascinating women–pre-order Warrior Queens by yours truly at your favorite independent bookstore or through Amazon.
Go and slay my warrior queens!