Vicky/Victoria is the author of multiple books set in or about the ancient world. She writes as Vicky Alvear Shecter for children and as Victoria Alvear for adults. A lifelong fascination with ancient history led to her first book credit when she co-wrote the (very) adult book Alexander the Fabulous: The Man Who Brought the World to Its Knees in 2004.
She channeled all the fascinating (and cleaned up) facts about Alexander of Macedon into her first children's book, Alexander the Great Rocks the World (2006). She followed that up with a biography of Cleopatra for middle schoolers, Cleopatra Rules! The Amazing Life of the Original Teen Queen (2010), reissued in paperback by Astra Publishing in 2013. She funneled all her knowledge about the period in her first award-winning young adult novel, Cleopatra's Moon, about Cleopatra's and Mark Antony's real-life daughter, Cleopatra VIII, Selene in 2011. Her novel set in Pompeii, Curses and Smoke: A Novel of Pompeii, followed soon after, as well as her award-winning series on mythology, Secrets of the Ancient Gods: Anubis Speaks!, Hades Speaks!, and Thor Speaks!. Her novel about killer ancient women rulers–Warrior Queens, True Stories of Six Ancient Rebels Who Slayed History–came out in 2020.
In writing for adults, Victoria focuses on the complex and deeply superstitious lives of people living in the ancient world. Her collaborative novels were re-released in 2023, including A Day of Fire: A Novel of Pompeii and A Year of Ravens: A Novel of Boudica.  A Song of War: A Novel of Troy comes out in 2024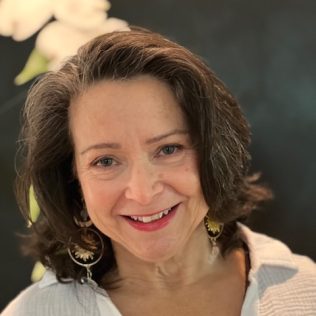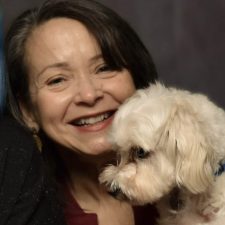 She has been a docent for the Carlos Museum of Antiquities at Emory University for more than 15 years. There she delights in sharing her passion and fascination with the ancient world with tours and talks about the museum's world-renown ancient Egyptian, Roman, and Greek galleries. She named her 8-lb dog Odysseus and calls him "Ody." Like his namesake, Ody is always up to something devious.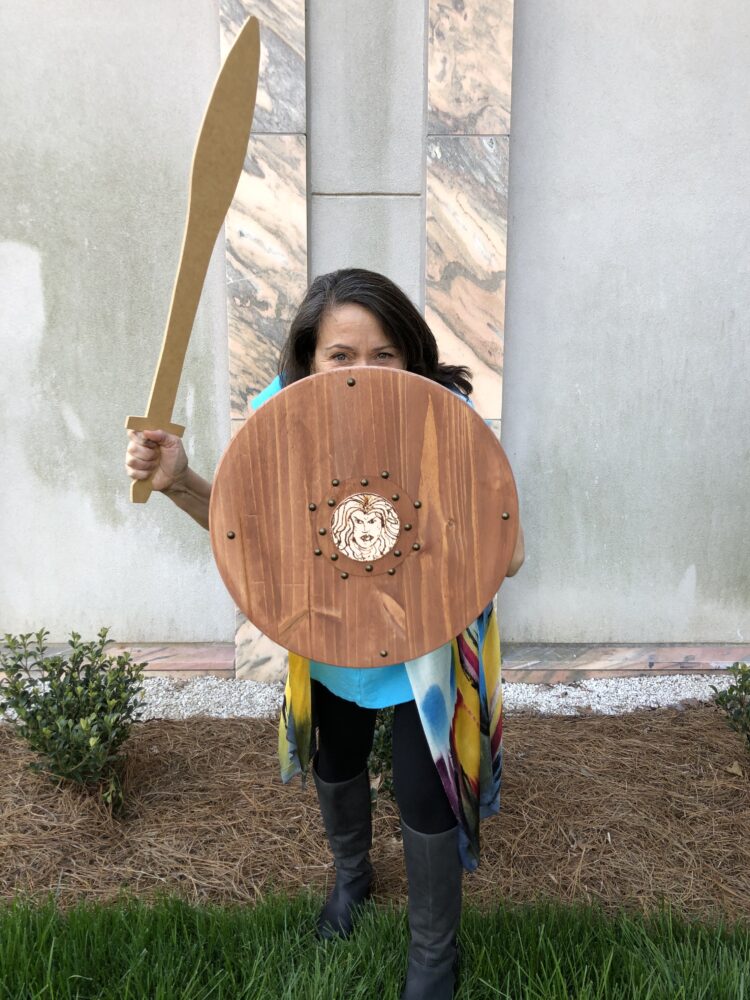 ---
In 2019, Vicky introduced herself to fifth-grade students of two schools with whom she was paired to serve as a writing mentor (via #kidsneedmentors).
---
In 2015, Neptune Middle School in Florida announced Vicky's visit with this fun production:
---
Vicky at National Junior Classical League Convention in 2014
Photo credits:
Photographs of Vicky Alvear Shecter: Vania Stoyanova
Slider photograph of the pyramids of Giza: © Hedwig Storch, licensed via Creative Commons