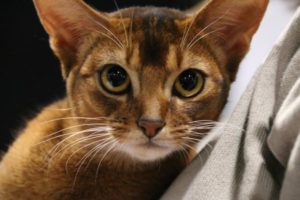 Not all of them, of course. But enough of them that it likely reinforced the ancient Egyptian belief that cats were conduits of the divine. It's right there, smack in the middle of their foreheads: the symbol for Ra, or Khepri-in-the-Morning, the sun god in the form of a scarab beetle.
Do you see it? It's not a line for line "stamp" of a scarab beetle, but it is clear enough to evoke the most powerful symbol of protection and good fortune for the ancient Egyptians. And that in itself was divine. Here's a real scarab beetle and how the Egyptians evoked it in their sacred art: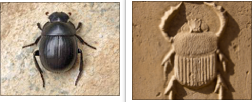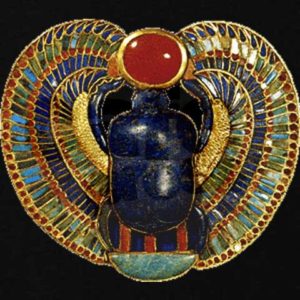 These "stamps of the divine" on cat's foreheads appear quite distinctly in Abyssinian cats (in the picture above and directly below), but you can also see the evocation of them on striped or tabby cats too: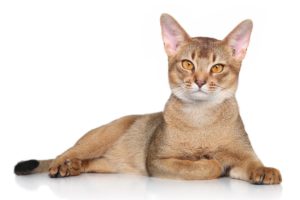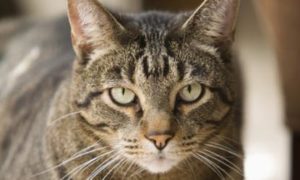 So cool, right??!
This little nugget of insight came out of the trainings we received for the Divine Felines exhibit currently running through November 10, 2018, at the Carlos Museum at Emory University. If you haven't seen this fabulous show and you're in Atlanta, contact me! I will be happy to give you a personal tour.
Unfortunately, I can't remember if it was the show's organizer, Dr. Yekaterina Barbash of the Brooklyn Museum, or Dr. Melinda Hartwig, the Carlos museum's curator of Ancient Egyptian, Nubian and Near Eastern Art, who shared this information with us docents during trainings. But, it has stuck with me.
And I'm using it as an excuse to talk about this: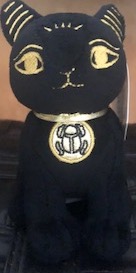 Yes, I purchased this little guy at the museum bookstore. After giving a tour of the Egyptian galleries at the Museum yesterday, I told myself that I would peek into the bookshop. Just for a quick look. I would be strong and not buy anything. This time.
LIAR!
Turns out I have absolutely no self-control whenever I step into this fabulous bookstore. Why? Because manager Mark Burell consistently fills the shop with some of the most fascinating and unique books related to not just our galleries, but to art, mythology, history, philosophy, religion and even quirky yet somehow always literary fiction. In the midst of so much intellectual largesse, my promise to not spend money went up in flames the moment I saw…this stuffed cat (I am not proud, okay?)
But seriously, I was done for. Even Mark, bless his heart,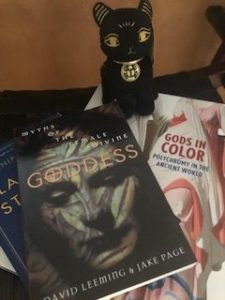 chuckled at my inability to put that darn thing down!
However, when I tried to distract from my childlike clutching of said stuffed cat to my chest, I mentioned the scarab symbols on cats' heads as a curiosity. Mark didn't look like he quite believed me but I told him it was true and that I would post about it on my blog.
"Ah," he said. "That's a good way to make this purchase somehow business related."
"YES," I said. "Exactly." And, as usual, I rounded out my purchase with more fascinating books:
I'm especially excited about Gods in Color, an exploration of the latest research on the ways in which the ancient Greeks and Romans painted their statues. It's a sumptuous book!
Meanwhile, I had to put back at least five other books–including a gorgeous graphic novel named Monstress–I wanted because enough was enough (said my inner pocket book critic).
I can't guarantee that I will be able to walk out of the store without them the next time I stop by. Although I always promise myself I will.
Divine Felines runs through November 10th at the Carlos Museum. Have you seen it yet?  If the answer is, "No," my response is, "Why not?" Also, hisssssssss.