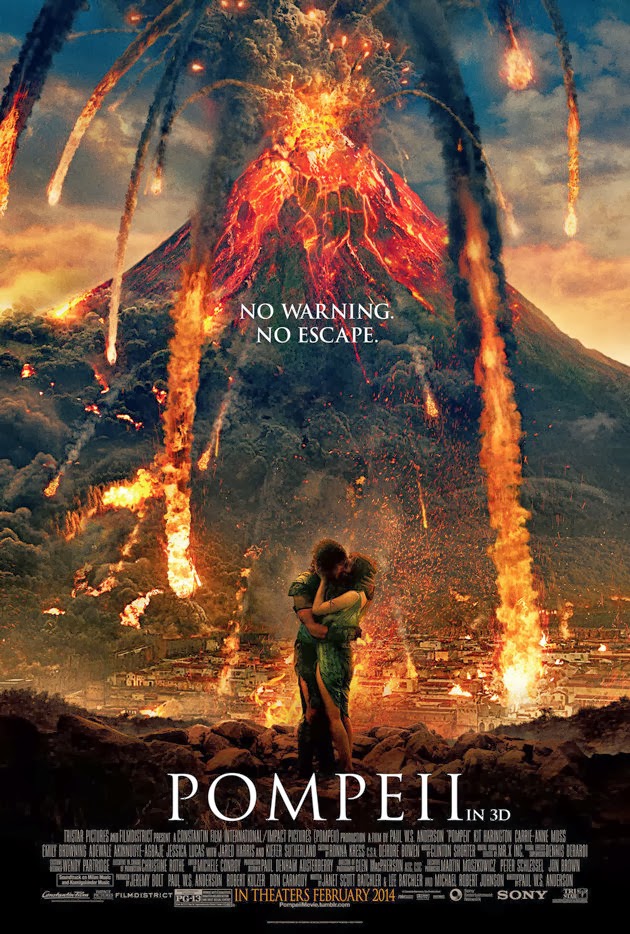 Miracle worker and photographer Vania Stoyanova of VLC productions got me passes to the screening of POMPEII!

That's right, I'm getting a sneak preview. Tonight. Here's the thing, though. There are no reviews anywhere (even on Rotten Tomatoes), which does not bode well. If movie marketers are worried that the movie is a dud, they often keep reviewers away from it for as long as possible. With the movie coming out in only a matter of weeks, it's kind of odd that there has been not a peep about it. I'm sincerely hoping that it's not a dud because…ancient Rome! Gladiators! Pompeii! Volcanoes! Kit Harrington's abs! My novel!

Not like I'm excited or anything. Thank you Vania! You rock.