Researchers have learned that  dung beetles use the Milky Way to navigate in a straight line as they push their stolen balls of poop to safety.
Let me repeat that–the smallest, smelliest, weirdest among us somehow orient themselves via the edges of our own galaxy  to get around. Dude, the best we can do is plug into our GPSs and yet still manage to get lost (I speak from experience).
How did scientists discover this strange navigational ability?  By a series of tests–the most important of which was putting TINY CARDBOARD HATS on the little poo-pushers  to block their vision of the sky.
Check out the photo above. Yes, that is a tiny visor. Thank you, science, for that visual.
The critters wearing the little hats ended up going around and around in circles. Because they couldn't use the edges of our own GALAXY to sprint away in a straight line, they likely had their poop-treasures stolen by hat-less manure-mongers or were gobbled up by predators  with a taste for piquant dung-sauce.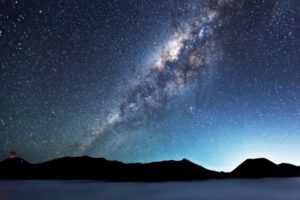 When I mentioned this fascinating fact to friends, some just shook their heads at the weirdness, implying that such studies are a total waste of time and tax dollars.
I disagree! Think about it. What if these scientists–after finally pinpointing how these little manure-munchers navigate via the edges of our galaxy–uncover an additional internal secret to this cool ability that we can adapt for our own use.  The possibilities are positively pungent with promise!
Since I study and write about the ancient world, I also wondered if the ancient Egyptians knew that the dung beetle had this celestial ability. After all, they elevated the dung beetle to the highest levels of worship when they associated its actions with the movement of the sun.  Khepri, the scarab god, pushed the sun across the sky like industrious dung beetles pushed their manure balls across the desert, they believed. Keen observers of nature, the ancient Egyptians likely wouldn't have been surprised to learn that their symbol for the movement of the sun also navigated by the stars.
Even if we don't learn anything right away about navigation from these small poop-masters, studies of this sort still serves a purpose–they remind us how small our grasp of the universe really is, and how awe-inspiring nature can be. Even at its smelliest. And, thanks to the tiny hats, its cutest.
All this talk about night skies has been spurred by a show that recently just opened at the Carlos–African Cosmos: Stellar Art--which runs through June 21. From ancient Egypt, through 19th and 20th century African art, to modern artists working in Africa today, the exhibition looks at the many ways cultures of Africa have used their observations of the sky to inform everything from agricultural practices to religious beliefs.
It's a wonderful show–come on out and be awed and inspired by our endless fascination and reverence for the heavens above.