Several years ago, six historical fiction authors played with a fun idea. What if we all wrote a novel together? What if we each picked a character whose story line threaded through everyone else's story? And what if we weaved them all together to tell one powerful story?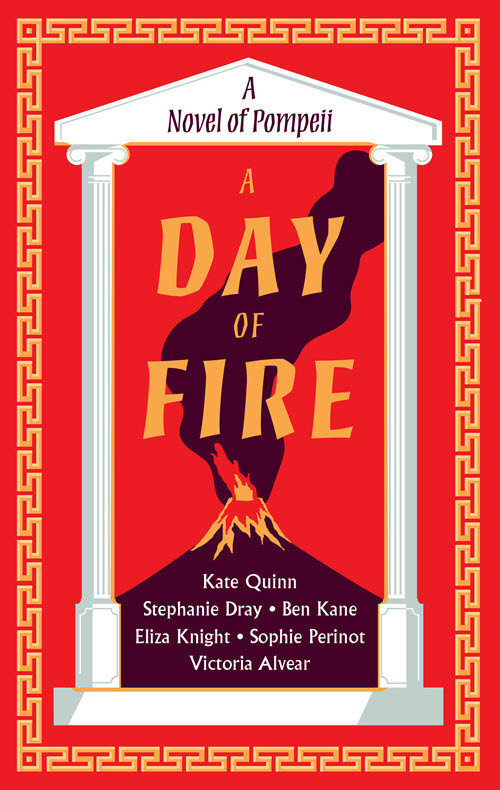 That's how A Day of Fire: A Novel of Pompeii was born. And Harper-Collins just re-released it with an awesome new cover. The other two in the series—A Year of Ravens: A Novel of Boudicca, and A Song of War: A Novel of Troy—will be coming out soon.
The publisher describes it this way:
From six bestselling authors, including New York Times bestseller Kate Quinn, comes a vividly imagined novel following the lives of those in ancient Pompeii on the fateful day Mount Vesuvius erupts.
Pompeii was a lively resort flourishing in the shadow of Mount Vesuvius at the height of the Roman Empire. When Vesuvius erupted in an explosion of flame and ash, the entire town would be destroyed. Some of its citizens died in the chaos, some escaped the mountain's wrath . . . and these are their stories:
A boy loses his innocence in Pompeii's flourishing streets.
An heiress dreads her wedding day, not knowing it will be swallowed by fire.
An ex-legionary stakes his entire future on a gladiator bout destined never to be finished.
A crippled senator welcomes death, until a tomboy on horseback comes to his rescue.
A young mother faces an impossible choice for her unborn child as the ash falls.
A priestess and a prostitute seek redemption and resurrection as the town is buried.
Six authors bring to life overlapping stories of patricians and slaves, warriors and politicians, villains and heroes who cross each other's paths during Pompeii's fiery end. But who will escape, and who will be buried for eternity?
You can read a sample or order directly from the publisher here. You can also order from the links below, or order it from you local bookstore.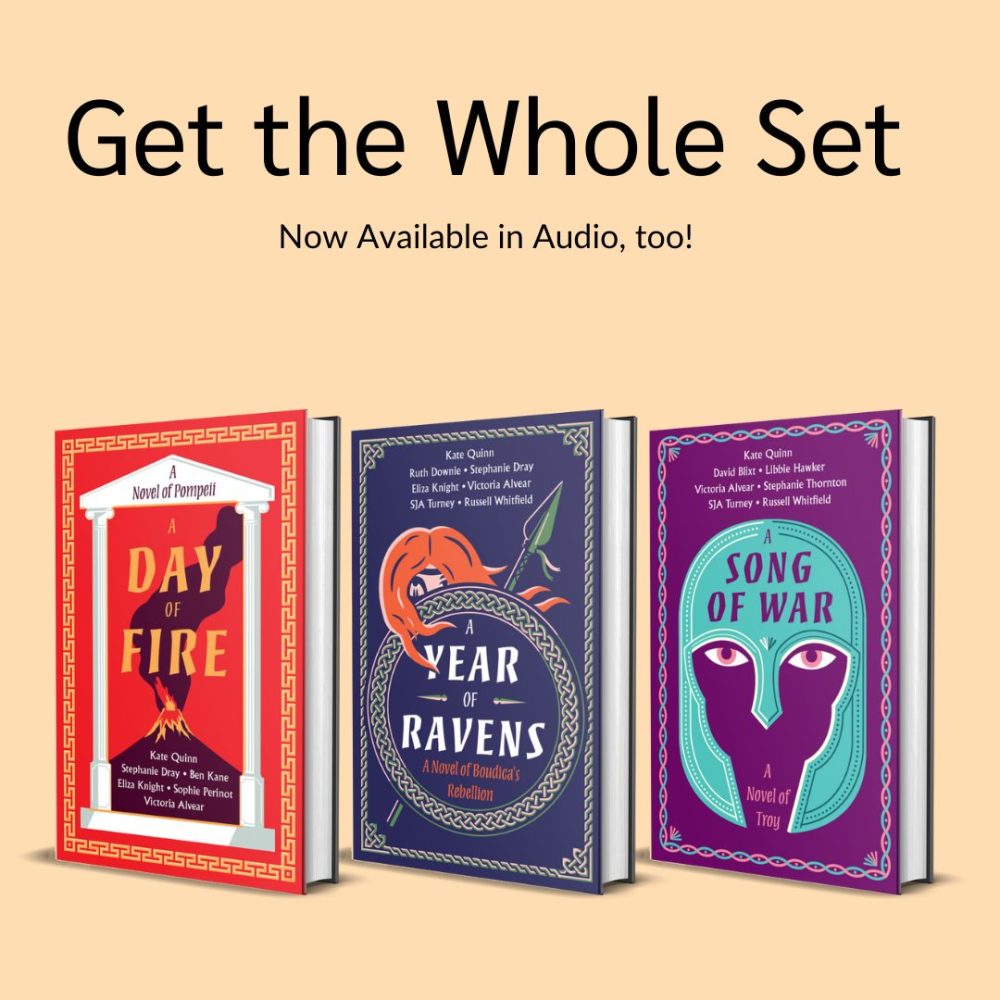 So what do you think of the new covers?